---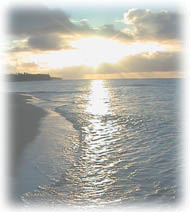 After Glow
I'd like the memory of me
to be a happy one,

I'd like to leave an after glow
of smiles when life is done,

I'd like to leave an echo
whispering softly down the ways,

Of happy times and laughing times and bright and sunny days,

I'd like the tears of those who grieve, to dry before the sun,

Of happy memories that I leave when my life is done.
---
In Memory Of Our Classmates
"This page is dedicated to those who have passed away. This page is
updated with ONLY the information provided to us and may be inaccurate.
Please email us ASAP with any corrections to this page. "

Last Name
First Name
Given Name
(First, Middle)
Married Name
Photo
Bio
Date Deceased
Then
Now
Underwood
Laurel
Laurel, Ann
Wiley
May 25th, 2021
Valpey Jr
Bill
William, Calvin
9-26-1993
Vizza
Dona
Dona, Jean
Levrett
10-4-1997
Wagenbach
Karyl
Karyl, Rae
Losey
5-29-2005
Webreck
Jacqueline
Jacqueline, J.
8-7-2003
Wiley III
Webb
Webster, Goodall
June 30, 2022
Williams
Barbara
Barbara, Ellen
Greenough
Jan 12, 2021
Williams
Bob
Robert Alan,
September 15, 2022
Wilson
Johnny
John, Steven
12-28-2019
Wirth
Schulyer
Schulyer, Barton
July 13, 2013